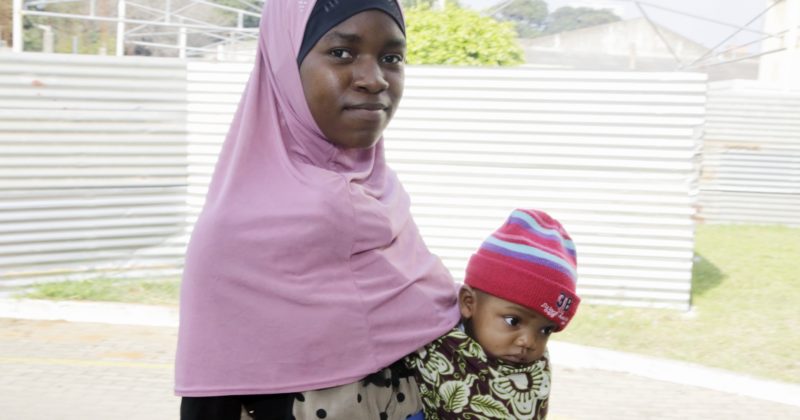 Unitaid is stepping up its work against malaria, seeking effective ways to kill mosquitoes that carry the disease, protecting the children and pregnant women most endangered by it, and funding better tests and drugs for lifesaving diagnosis and treatment.
Over the coming months, meanwhile, Unitaid and partners will announce a batch of innovative new projects to improve access to long-lasting insecticide-treated mosquito nets, and to create several next-generation indoor insecticide sprays. The sprays will be effective against mosquitoes that have become resistant to long-used formulas.
"Constant innovation and relentless forward momentum are critical to overtake and defeat malaria," Unitaid Executive Director Lelio Marmora said. "We need to sharpen our focus on this disease, which is curable and preventable, but which is killing almost half a million people every year."
Malaria is an urgent public health priority. In 2016, there were 216 million malaria cases and 445,000 deaths, marking a return to 2012 levels, World Health Organization (WHO) statistics show. A global drive is under way to galvanise action against the disease and raise the billions needed for research, prevention, diagnosis and treatment. Global targets call for a 40% reduction in malaria cases and deaths by 2020 and a 90 percent reduction by 2030.
Recently completed Unitaid-funded projects have made notable contributions against malaria. The Improving Severe Malaria Outcomes project, implemented by Medicines for Malaria Venture, amplified the use and decreased the price of injectable artesunate, a cutting-edge, lifesaving treatment for severe malaria. The project is expected to be saving 66,000 children's lives annually by 2021. In 2016, about 290,000 children under five died of malaria.
Another success was the ACCESS-SMC project to fight rainy-season malaria among small children in Africa´s rugged, malaria-prone Sahel region. The $US 68 million project averted an estimated 10 million malaria cases and 60,000 deaths, and proved that seasonal malaria chemoprevention, a drug treatment, could be successfully carried out on a large scale in the Sahel. The encouraging results of ACCESS-SMC have prompted governments and other organisations to start their own seasonal malaria chemoprevention programmes.
Unitaid's portfolio includes US$ 225 million grants for malaria. Active grants include:
Check Out:
View All News