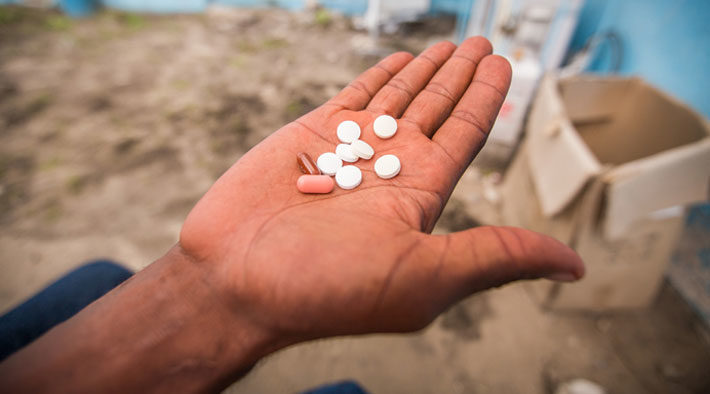 Creating access to affordable, high-quality HIV, hepatitis C and tuberculosis medicines for lower-resource countries.
Challenges
Patents are intended to reward innovation, but they can sometimes delay access to new treatments by making them unaffordable in resource-constrained settings.
Solutions
The Medicines Patent Pool (MPP) negotiates with patent holders for licences on HIV, hepatitis C and tuberculosis medicines. These licences permit low-cost manufacturers to produce and distribute generic versions of patented medicines in developing countries. Licences also provide the freedom to develop new treatments better suited for resource-limited settings, such as paediatric formulations and fixed-dose combinations. Competition among many manufacturers also brings prices down. MPP is entirely funded by Unitaid.
"In its short six years, the MPP has played a valuable role in supporting international public health efforts to increase treatment options for people living with HIV, and is now engaged in tuberculosis and hepatitis C."

Dr. Marie Paule Kieny, Chair of the Board, Medicines Patent Pool
Progress so far
MPP has delivered significant results since its creation in 2010. Licensing agreements have been signed with nine patent holders for 12 antiretroviral drugs, two hepatitis C antivirals, one tuberculosis treatment and an HIV technology platform.
Sublicensing agreements have been signed with 20 generic suppliers and product developers.
As of December 2016, savings generated by the MPP's work amounted to US $312 million.
More than 4.7 billion tablets – equivalent to 2.9 million patient years – have been supplied by MPP sublicensees to people living with HIV, hepatitis C and tuberculosis in 131 countries.
The impact we are seeking
The MPP increases the speed and scale of access to the most innovative medicines by making them more affordable.
---